Home
Talk

0
354pages on
this wiki
Before progressing any further, please note that this site contains SPOILERS regarding the series Nanatsu no Taizai.
Characters
Featured Articles
Gowther

Gowther (ゴウセル, Gouseru) is a member of the Seven Deadly Sins and the Sin of Lust with the symbol of the Goat. He is first mentioned to be engaged in battle with the order of Holy Knights, Dawn Roar.
Recent Wiki News
External Websites
Featured Media
Latest Chapter
Side-Story-2Side-Story-2 | Chapter-73Chapter-73 | Chapter-72Chapter-72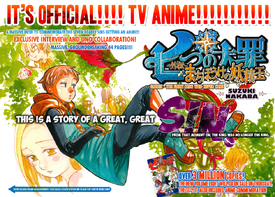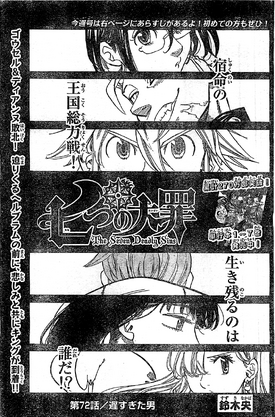 Wiki Poll
An anime adaptation has been confirmed! Are you excited?
Results of Previous Poll
Which battle are you most looking forward to?
Arthur vs. Hendricksen = 69 (67.65% of all votes)
Hauser and Guila vs. Holy Knights = 22 (10.78% of all votes)
Gowther vs. Threader = 11 (21.57% of all votes)
Featured Image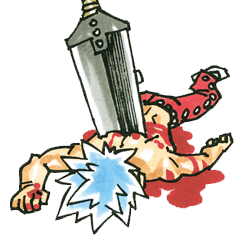 Affiliations